COVID 19's Detrimental Effect on Our Sleep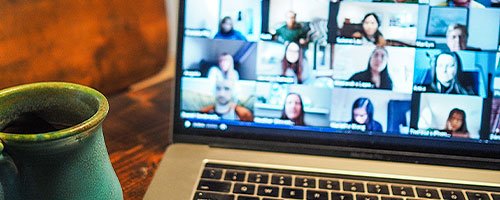 As we mark the one year anniversary of the worldwide coronavirus pandemic, our lives and daily routines before March of 2020 may seem difficult to recall. The "new normal" of working from home, back to back zoom calls, remote learning, screen fatigue, eye strain, social distancing, and cancelled events is what we know and what we have adapted to. But just how well have we adjusted? The transition to this new way of life happened seemingly overnight, and the lack of structure and consistency that many of us have been living with the past year has taken a serious toll on our bodies, minds, (and by proxy) our sleep.
When the work day is over and it's time to unwind, the events in the news can easily add to our existing levels of stress. It is difficult to unplug when we are surrounded by social media and news stations constantly pumping out reminders of our current reality. Crowded hospitals, school closures, rioting, and bitter politics. All of this adds up to making an attempt at falling asleep extremely difficult, and occasionally, no matter how much effort we put in, shutting off our minds can seem impossible.
If this is the case for you, know that you are not alone. The pandemic has created the perfect storm for keeping us awake at night with additional stress, broken routines, prolonged isolation, and lingering uncertainty in our lives. All of these factors cause stress, anxiety, and depression to increase, making it harder to shut our brains off at night.
In fact, the National Institute of Health reports an increase of nearly 40% in clinical insomnia rates from before the peak of the COVID pandemic, and Google Trends shows that in April of 2020 more people searched for insomnia than ever before. This phenomenon has since been dubbed "coronasomnia", and it's no surprise that it is grabbing the attention of top sleep experts around the globe.
Combating Coronasomnia - A Solution In The Palm Of Your Hand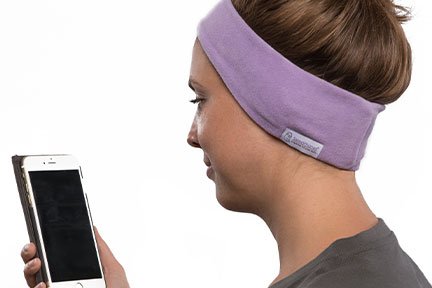 Dr. Wei-Shin Lai and her husband Jason Wolfe, the co-founders of AcousticSheep®, discovered a possible solution to coronsomnia long before the pandemic hit. It all started back in 2007 when they created their award-winning SleepPhones® - headphones designed specifically for sleeping. Since then they have sold well over 1 million pairs of SleepPhones® worldwide and have won numerous local, state, and national awards.

But the couple didn't stop there. Jason and Wei-Shin continued to expand AcousticSheep® by offering seven different types SleepPhones®, an exercise version of the product called RunPhones®, and several digitally-based sleep improvement tools. Their newest sleep improvement tool- Sleep Sounds by AcousticSheep®, is an artificial intelligence that creates and delivers relaxing soundscapes specifically designed for putting a listener into a deep, restful sleep. CTO Jason Wolfe, accompanied by computer science interns from Penn State Behrend, took charge of this project in 2019. Together they are pioneering the future of sleep science by bringing an effective combatant of coronasomnia and other common sleeping challenges to mobile devices everywhere.
In greater detail, Sleep Sounds by AcousticSheep® uses the feedback collected from a global community of "Dreamers" about which soundscapes are the most effective at putting listeners to sleep. These soundscapes are made up of multiple, layered sound technologies thought to alter our physiology. Ratings about which soundscapes are the best at whisking listeners off to dreamland are collected and used to create new generations of increasingly effective sounds.
This process is similar to human genetics, where soundscapes are genes combining with other genes to produce a totally new genetic creation. As this process continues, the most favorable traits from each soundscape are passed on, making each generation better than the last. Sleep Sounds by AcousticSheep® is different from the other sleeping applications currently available because it employs a combination of AI, science, and user feedback to change the way we use our mobile devices for personal wellness.
Coronasomina is one of the newest casualties caused by the current pandemic, but finding fixes to such sleep challenges is nothing new for AcousticSheep®. If you're struggling with getting the proper amount of quality sleep, check out Sleep Sounds by AcousticSheep®. Your participation plays an indispensable role in identifying a solution to coronasomnia and the myriad of other sleeping challenges we face as we enter year 2 of the COVID-19 pandemic.
Sleep Sounds by AcousticSheep® is available for download on the Apple Store, Google Play, and Amazon Appstore. Visit our website to learn more.