Hurricane Relief Donation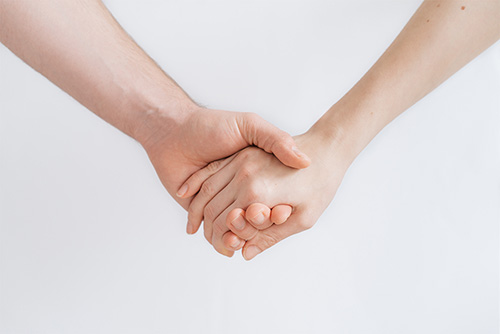 AcousticSheep LLC, our employees, and families find it an extreme necessity to grow together as a nation when disaster strikes. Words cannot express how sorry we are about the recent tragic events that have touched Houston and other affected communities so deeply. Your loss is huge, and we can only imagine the hurt your community feels. We want you to know that you are in our thoughts.
With 4.5 million people living in Houston and the surrounding suburbs; so far over 30,000 people need temporary shelter due to Hurricane Harvey, and 120,000 people have reached out to FEMA for assistance. These numbers are growing everyday and in the aftermath of this event we have witnessed countless acts of heroism and kindness to the people of Houston. The response has been truly inspirational.
We know some of our customers have been affected directly by Hurricane Harvey, many of whom suffer from sleep disorders and depend on our products daily to live happy, healthy, well-rested lives. Let's help them out!
Update September 5, 2017: $80 in donations + 6 replacement requests so far. Thank you so much for your generosity!! We are fulfilling them today! Please keep donating because we're going to send out an email specifically to people who live in the affected areas, and we'd love to keep up with the replacements! - WL
Update September 13, 2017: $83 in donations + 27 replacement requests so far! We are trying to fullfill all orders when possible! We decided to extend this offer to customers affected by Hurricane Irma as well. - WL
Donate SleepPhones® and Runphones®
Sign Up to Replace Your SleepPhones® and RunPhones®. For every $7 we collect, we'll send a pair of refurbished SleepPhones® or RunPhones® to people who lost theirs as a result of Hurricane Harvey or Hurricane Irma. That $7 covers shipping ($5) and handling ($2). It might not seem like much, but to someone who depends on them for sleep, this is a big deal.
If you are a victim of Hurricane Harvey or Irma, and you have lost your SleepPhones® or RunPhones® in these tremendous disasters, please fill out this form. We'll do our very best to replace them for you for free. We will fulfill requests as donations come in.


We cannot guarantee color or fabric type, but we will certainly try. Our plan is to send refurbished or older versions of SleepPhones® Classic, SleepPhones® Wireless, RunPhones® Classic, or RunPhones® Wireless, but we only have 330 Bluetooth available. If we run out, we will send the Classic instead.

As for verification of involvement in the disaster, we are not asking for proof. Proof of previous purchase is not required either. We trust that you will be honest, humble, and use your discretion. However, if it is found that someone is taking advantage of this offer for reasons other than replacing their SleepPhones® or RunPhones® because they lost them in the Hurricanes, those transactions will be voided. If we run out of replacements, all additional funds will be donated to the Red Cross.

Thank you in advance for your generosity!

AcousticSheep LLC © 2022 All Rights Reserved.