SleepPhones App Help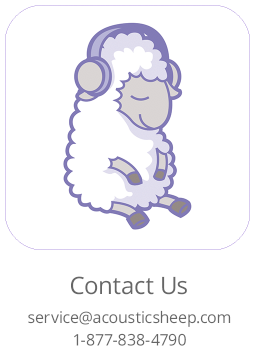 SleepPhones App Help
We're here to help! Whether it's helping you use the SleepPhones app, or helping you get the right SleepPhones for your lifestyle, our team is here for you.
Instructions
How to use the SleepPhones app:
Click on app on your Apple device
Test out the four different tracks
Choose your favorite
Catch some Z's!
FAQs
Q. On what devices can I use the SleepPhones app?

A. The app is only available for Apple devices.

Q. Are you having trouble getting the SleepPhones app to work?

A. Try uninstalling the app from your device and then reinstall it. Also, check to make sure your device has been updated to the latest version of iTunes.

AcousticSheep LLC © 2023 All Rights Reserved.