Sleep With Me Podcast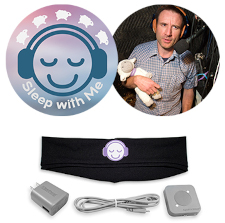 "Sleep With Me" is a groundbreaking podcast created to help you fall asleep. Sleep With Me is a bedtime story designed to take your mind off of the racing thoughts that keep you awake at night. As you listen you will find yourself distracted from your worries and drifting off into dreamland... due to the fact the story gets a little bit more boring with each passing minute.

The Sleep With Me Podcast pairs perfectly with your SleepPhones to help you fall asleep faster, stay asleep longer and wake up refreshed.

Visit the Sleep With Me Podcast website

Subscribe to the Podcast - iTunes

AcousticSheep LLC © 2023 All Rights Reserved.