Six Tips for People Recovering from COVID-19
According to the World Health Organization (WHO), the road to recovery ranges from two to six weeks for COVID-19 patients. The rate of recovery largely depends on the severity of the disease.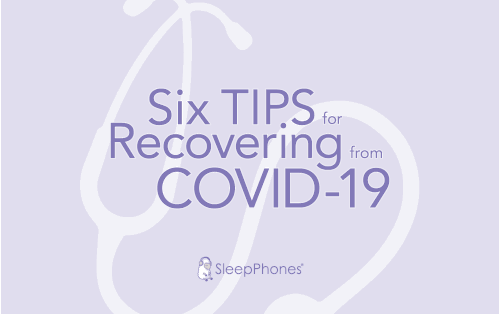 For most individuals who contract COVID-19, the symptoms are mild, akin to a common cold or flu. But for others, especially those with underlying medical conditions, such as cardiovascular disease, chronic respiratory disease, and cancer, the symptoms can be life-threatening.
If you're one of the 112.1 million people who tested positive for the virus and are currently recovering, it's important to know how to take care of yourself for the next few weeks. From proper hydration to plenty of rest, we're going over six tips to help you with a successful recovery.
While research is yet to come on the direct relationship between COVID-19 and sleep, studies have proven that good sleep hygiene is linked to better immune function. If fact, in one study, where participants were exposed to the rhinovirus, those who slept for seven hours or less were three times more likely to catch the common cold than those who slept for eight hours per night.
AcousticSheep LLC Resources and Products
We wish you a speedy recovery from COVID-19. If you're interested in more COVID-19 resources, please visit:
A good night's sleep is essential to a quick recovery. Browse our selection of SleepPhones® headphones and unlock the power of sleep sounds, relaxing music, and binaural beats.