Infographic: 7 YouTubers to Help You Learn While Sleeping
Ever wanted to learn a foreign language, math concepts, and more while you sleep? Then you should definitely check out these YouTube channels to get the 411 on hypnopedia, which is the technical term for learning while sleeping.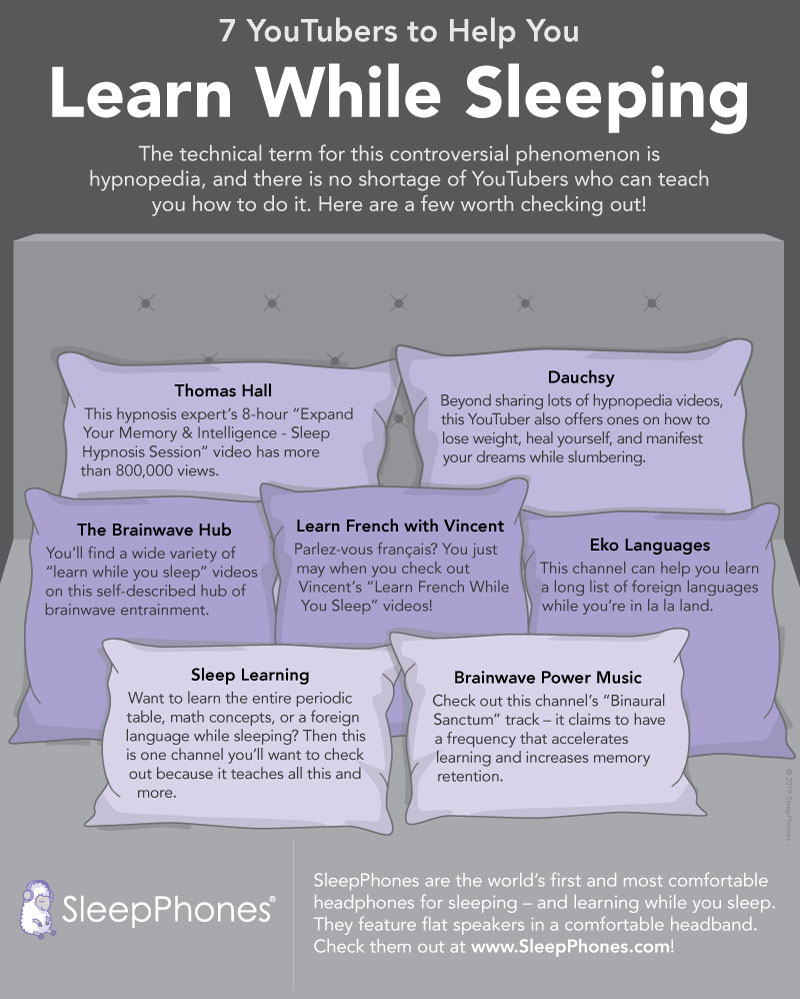 AcousticSheep LLC © 2023 All Rights Reserved.