Understanding Misophonia and Misophonia Treatment
By Dr. Wei-Shin Lai, Founder & CEO of SleepPhones®
There are sounds that almost no one likes. (Think nails on a chalkboard!)
But what if common, everyday sounds regularly trigger negative emotional reactions in you? If you've ever wondered "Why do certain noises bother me?," you may suffer from misophonia.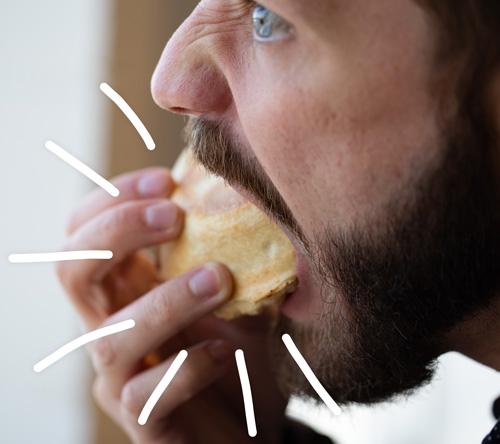 Misophonia (which is also known as selective sound sensitivity syndrome) is a disorder in which certain sounds bother you in a way that most people would find excessive. The sounds that cause distress are usually very commonplace–for example, the sound of someone breathing or fingers typing.
Another common misophonia trigger is sensitivity to chewing sounds. Other people with misophonia report that motions like seeing someone fidget can be a trigger.
If you have misophonia, your reaction to certain noises can range from annoyance to anger to outright panic.
Causes of Misophonia
It's believed that people who suffer from misophonia don't have issues with their ears. Rather, they have issues with how their brains filter sounds. Many sounds that trigger misophonia are repetitive in nature, which aggravates any problems the person is having with auditory processing.
Many people report that their first bout of misophonia occurred early in life–typically between ages 9 and 13. Misophonia symptoms are often mistaken for anxiety, obsessive-compulsive disorder, or bipolar disorder.
Misophonia Treatment
While there is no cure for misophonia, there are steps you can take to manage misophonia. They include:
Engaging in talk therapy with a counselor or psychologist.

Investing in hearing aids that can distract you from triggering noises.

Implementing lifestyle modifications with regard to diet, exercise, and sleep.

Seeking out support from organizations such as The Misophonia Association.

Wearing earplugs or headphones to tune out triggering noises.
If you're interested in trying headphones as part of your misophonia treatment, it's worth considering SleepPhones®. As the world's most comfortable headphones for sleeping, SleepPhones® feature flat speakers in a soft, stretchy headband. They're so comfortable that you can even wear them while lying on your side. Learn more about SleepPhones® below!
SleepPhones® Might Be Covered by Your Insurance
SleepPhones® headphones might even by covered by your insurance. View the Flexible Spending Account (FSA) Reimbursement Form here. Just ask your doctor to complete the letter of medical necessity and check "Misophonia" as the diagnoses.
Try SleepPhones® Headphones for Masking Triggers
AcousticSheep LLC © 2020 All Rights Reserved.