AcousticSheep CEO, Dr. Wei-Shin Lai featured on GoErie.com, 4 under 40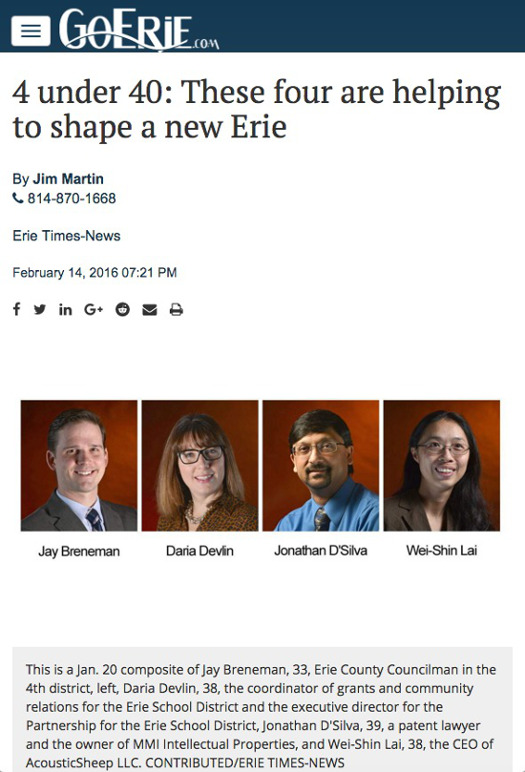 4 under 40:  These four are helping to shape a new Erie

By Jim Martin

Lai, who no longer practices medicine, has sold her products at the Consumer Electronics Show, been mentioned on television by Dr. Oz and seen annual sales climb into the millions. Although Lai said she's making more money than she did as a physician, financial success has never been her key motivation.

"We kind of have the feeling that by doing what we are doing and getting the word out, it means a lot of people could go to sleep more naturally. It's almost like we're doing the world a better service than by just focusing on one person at a time.

AcousticSheep LLC © 2023 All Rights Reserved.