SleepPhones® Featured on Hospodáské Noviny
Hospodářské Noviny is a Czech business newspaper.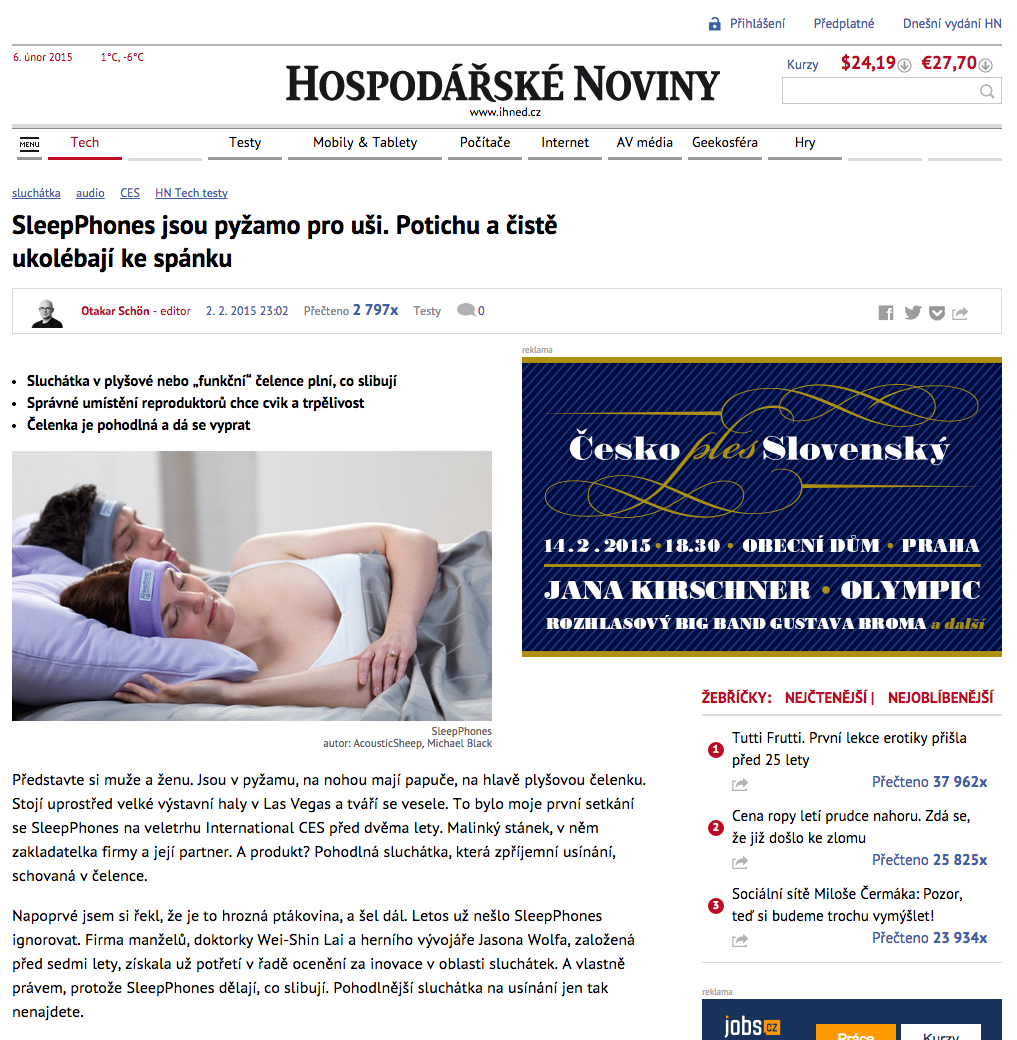 Představte si muže a ženu. Jsou v pyžamu, na nohou mají papuče, na hlavě plyšovou čelenku. Stojí uprostřed velké výstavní haly v Las Vegas a tváří se vesele. To bylo moje první setkání se SleepPhones na veletrhu International CES před dvěma lety. Malinký stánek, v něm zakladatelka firmy a její partner. A produkt? Pohodlná sluchátka, která zpříjemní usínání, schovaná v čelence.

Napoprvé jsem si řekl, že je to hrozná ptákovina, a šel dál. Letos už nešlo SleepPhones ignorovat. Firma manželů, doktorky Wei-Shin Lai a herního vývojáře Jasona Wolfa, založená před sedmi lety, získala už potřetí v řadě ocenění za inovace v oblasti sluchátek. A vlastně právem, protože SleepPhones dělají, co slibují. Pohodlnější sluchátka na usínání jen tak nenajdete.

AcousticSheep LLC © 2023 All Rights Reserved.