SleepPhones® Wireless Headphones Featured on Trazee Travel Products for Entertainment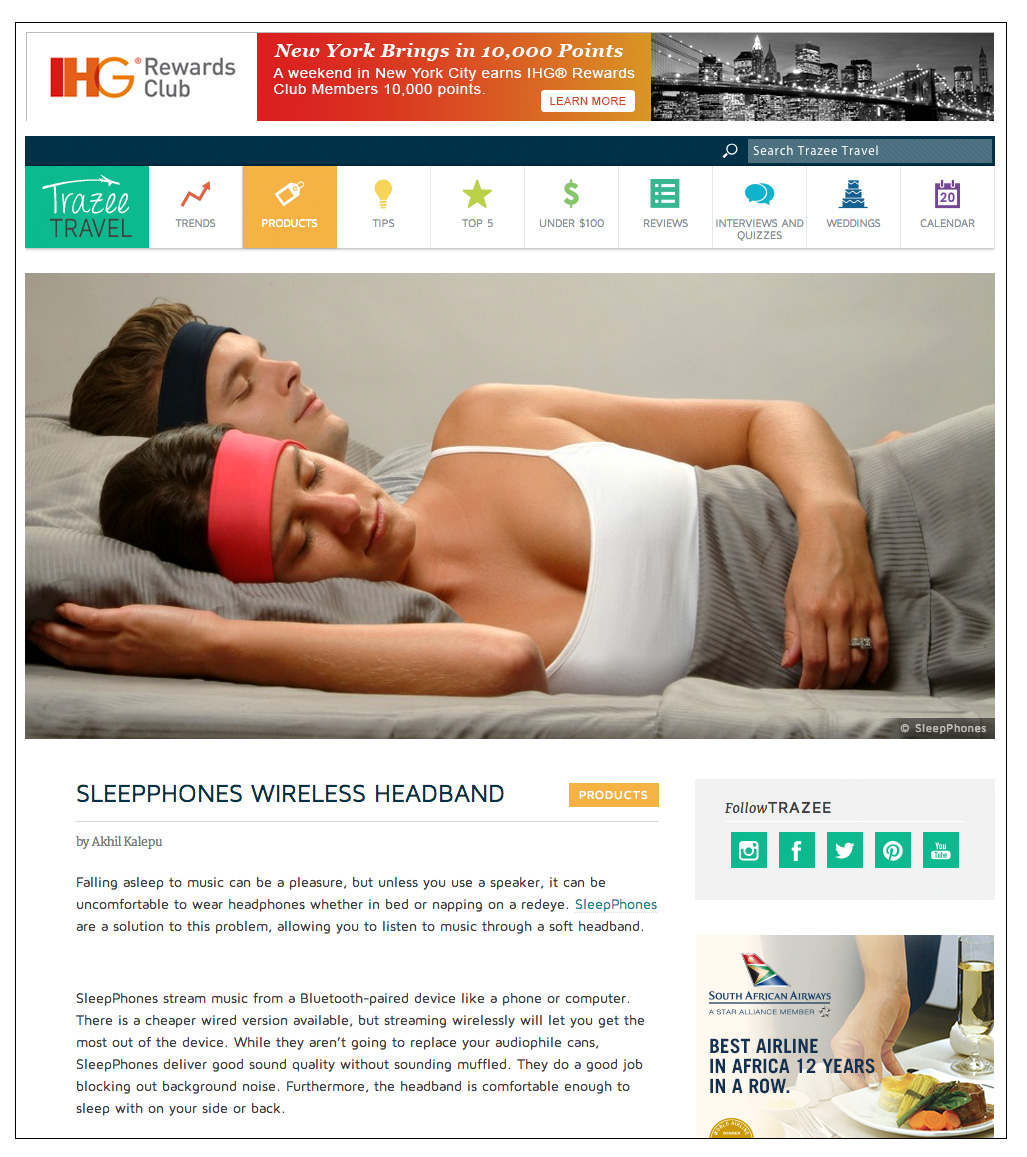 TrazeeTravel features our SleepPhones® Wireless Headband for products in the entertainment category. Falling asleep to music can be a pleasure, but unless you use a speaker, it can be uncomfortable to wear headphones whether in bed or napping on a redeye. SleepPhones® are a solution to this problem, allowing you to listen to music through a soft headband.

SleepPhones® stream music from a Bluetooth-paired device like a phone or computer. There is a cheaper wired version available, but streaming wirelessly will let you get the most of out of the device. While they aren't going to replace your audiophile cans, SleepPhones deliver good sound quality without sounding muffled. They do a good job blocking out background noise. Futhermore, the headband is comfortable enough to sleep with on your side or back.

AcousticSheep LLC © 2023 All Rights Reserved.