SleepPhones® mentioned on HuffingtonPost.com as a sleep perk at Library Hotel Collection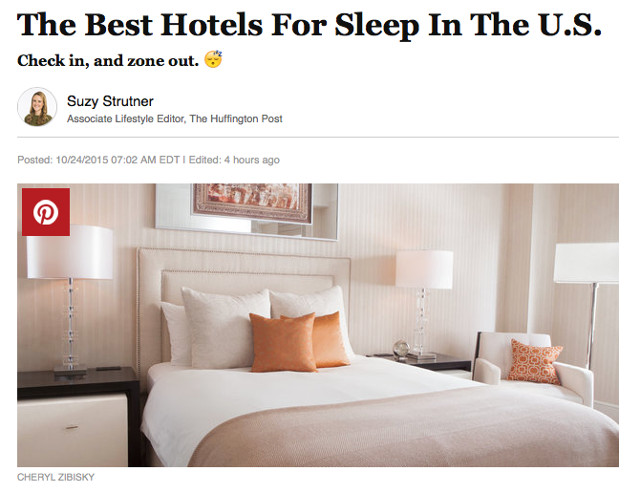 The Best Hotels for Sleep in the U.S. By Suzy Strutner
Check in, and zone out.

Suzy, Associate editor for Huffington Lifestyle Post strutner the suzy

Library Hotel Collection — New York, New York

These boutique hotels in Manhattan (with two additional locations in Budapest and Prague) offer a carefully-curated Escape to Serenity program, where you can request a range of complimentary items that help you prepare for sleep, such as fleece blankets, featherbed mattress toppers and hypoallergenic Micro Gel fiber pillows. The SleepPhones are another favorite accouterment: These headphones emit soothing sounds as you fall asleep.

AcousticSheep LLC © 2023 All Rights Reserved.