SleepPhones® Featured on Wired - 11 Coolest Things at CES So Far
Wired is an online and print publication that reports on how emerging technologies affect culture, the economy and politics.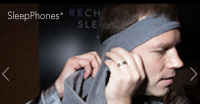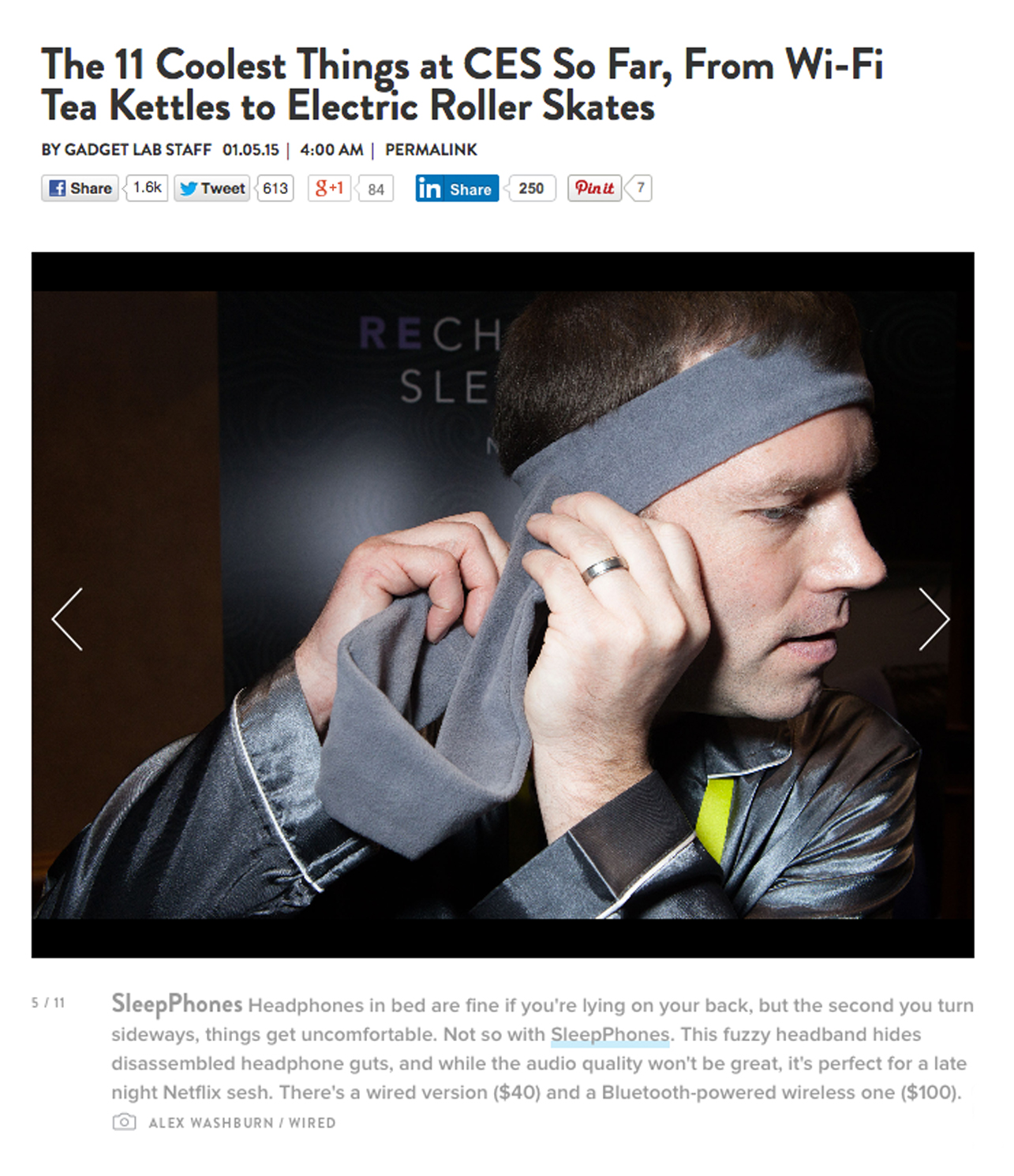 WIRED article: 11 Coolest Things at CES So Far. SleepPhones Headphones in bed are fine if you're lying on your back, but the second you turn sideways, things get uncomfortable. Not so with SleepPhones. This fuzzy headband hides disassembled headphone guts, and while the audio quality won't be great, it's perfect for a late night Netflix sesh. There's a wired version ($40) and a Bluetooth-powered wireless one ($100)

AcousticSheep LLC © 2023 All Rights Reserved.