SleepPhones® Featured on Popular Travels
Poplar Travels is a smart travel blog full of useful information and stories of adventure. Evanne and Eric left jobs in Washington, D.C., headed for Chiang Mai, and look forward to exploring everywhere in between.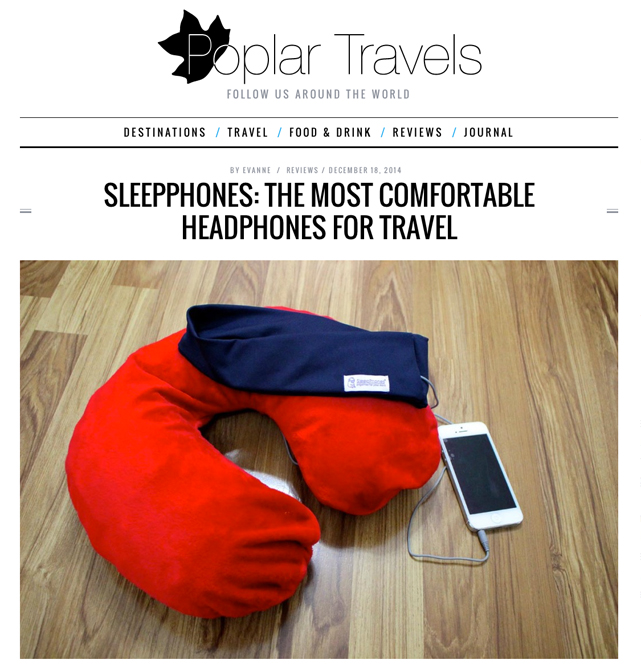 What saves you on long flights? For me, it's getting sleep and listening to music. With standard ear buds or bulky headphones, it's hard to do both at the same time and usually that is exactly what I want. Enter SleepPhones, the amazingly comfortable headphones made for sleeping.

I honestly don't know how these didn't come into existence a long time ago or how I've managed to go this long without them. I tested out the SleepPhones® Classic Breeze for the first time during a 24 hours of traveling from the United States back to Thailand after Thanksgiving and absolutely loved them. I've added them as a permanent member of my little baggie of in-flight comfort.

AcousticSheep LLC © 2023 All Rights Reserved.