SleepPhones® Featured in InStyle — May 2014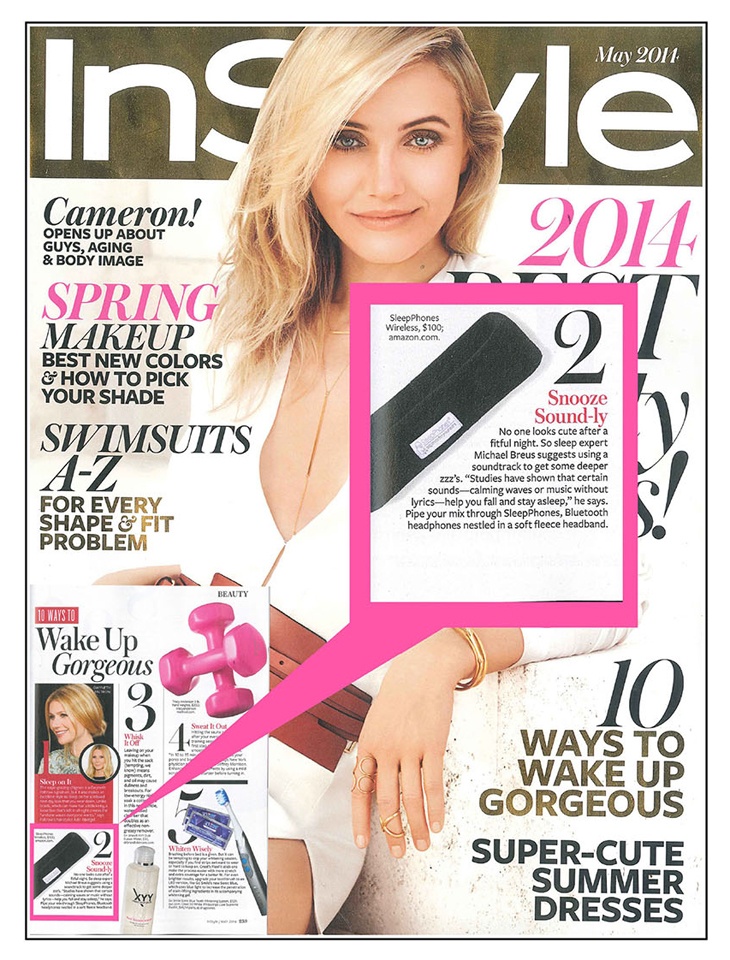 SleepPhones® headphones were featured in the InStyle article "10 Ways to Wake Up Gorgeous" listed as Number 2 Snooze Sound-ly. No one looks cute after a fitful night. So sleep expert Michael Breus suggests using a soundtrack to get some deeper zzz's. "Studies have shown that certain sounds — calming waves or music without lyrics — help you fall and stay asleep," he says. Pipe your mix through SleepPhones— Bluetooth— headphones nestled in a soft fleece headband.

AcousticSheep LLC © 2023 All Rights Reserved.