RunPhones Survey Results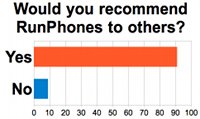 10 days ago, I sent out a survey to RunPhones® customers from the past year.
While RunPhones can be multipurpose headphones, 29% of respondents wear RunPhones for sleeping or relaxing. That may be expected, since we had advised SleepPhones customers who wanted a lightweight version for the summer to try the RunPhones. We launched the SleepPhones Breeze this summer in a thin, silky headband.
Since the goal of this survey was to figure out our target audience for the RunPhones, I decided to only evaluate the respondents who also used RunPhones for some form of exercise, which was 80%.
Most people either run or walk with their RunPhones. A few people use RunPhones for lifting, pilates, yard work, skiing, gardening, dog-walking, or circuit training.
91% would recommend RunPhones
91% would recommend RunPhones to others, and 85% say that RunPhones stay on better than other headphones.
The other headphones our customers own/owned include the following: Apple, SleepPhones, Sony, Bose, Skullcandy, and many others. Many people mentioned that they tried many and ours was the best for fitness.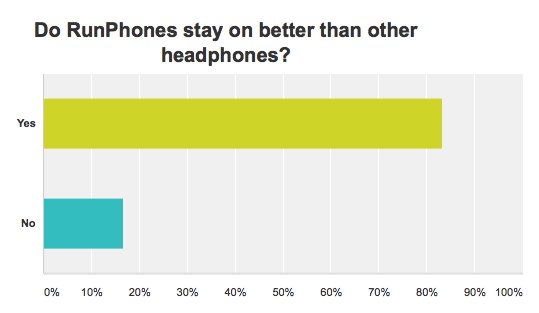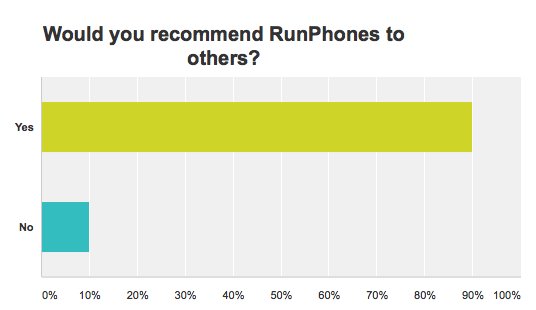 Demographics
The biggest age group for RunPhones was 25-34 (25%), but the average and median age is 45.
2 of 3 respondents were female.
Usage Information
The most asked-for improvement was regarding the fit.
Most of our customers wear RunPhones 3-4 days a week, for an average of 30-60 minutes. They wash RunPhones about once a month.
Savvy customers
Our customers are generally tech-savvy — 38% of the bought their last pair of running shoes online, not in a store. 71% know that we have a wireless version now.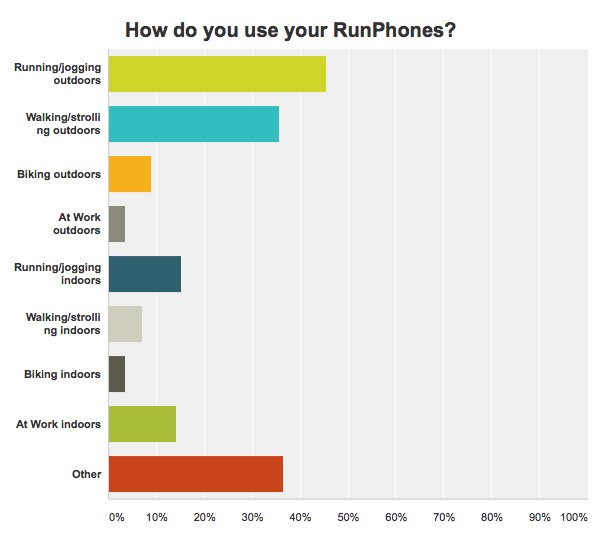 AcousticSheep LLC © 2023 All Rights Reserved.