Dr. Wei-Shin Lai interviewed on Tech Talk with Craig Peterson - Air date 2/9/14
Dr. Wei-Shin Lai interviewed on Tech Talk with Craig Peterson — Air Date 2/9/14
INTERVIEW DESCRIPTION:
Wei-Shin Lai the Inventor at CEO joins Craig to discuss a comfortable and easy way to get to sleep. SleepPhones are a better option than bulky headphones and uncomfortable ear buds, especially in bed or when traveling on a plane, train or bus. The patented headband headphones plug directly into virtually any music player, enabling the user to listen to anything they like, including music favorites or sounds that utilize binaural beats technology to soothe and calm brainwaves, gently lulling one to sleep.
Click the banner below to hear the interview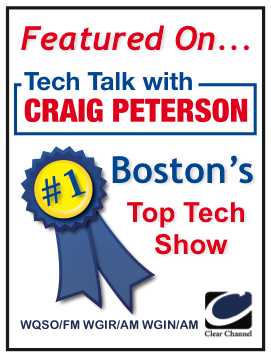 AcousticSheep LLC © 2023 All Rights Reserved.