Discount SleepPhones Website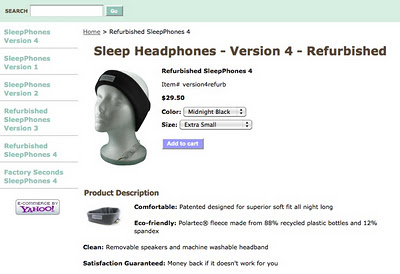 If you are looking for discounted SleepPhones, please check out http://headphonesforsleeping.com/ for seconds, refurbished, and older models. They still come with a 6 month warranty because they are coming straight from us. If you purchase off eBay, we cannot offer any warranties.

AcousticSheep LLC © 2023 All Rights Reserved.