CES so far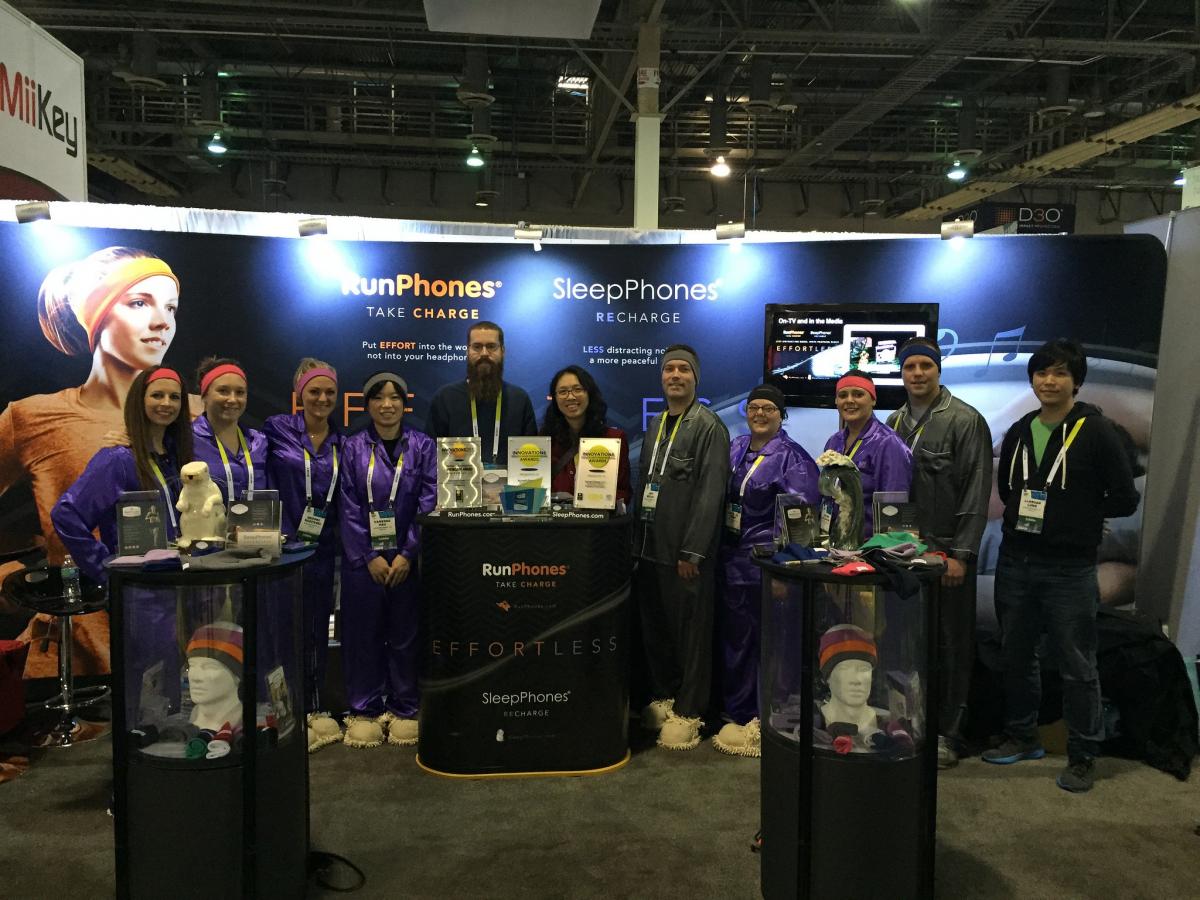 WIRED Magazine named the SleepPhones Effortless as one of the top 11 gadgets at CES this year.

Digital Trends nominated us as one of the top 4 headphones in their "Top Tech of CES 2015."

Huffington Post wrote an entire article about us.

I am now a Getty Image. That means my face is now syndicated! That's pretty cool.

One of our employees is now famous in Switzerland, from a picture at CES Unveiled.

Great conversations with some major box retailers — really good national ones. Can't reveal yet... have to close the deal first.

We talked with CNet, BBC, TechCrunch, Sing Tao Daily News, and many many more. It's fantastic!

One guy stopped by the booth and said that SleepPhones got him through his liver transplant recovery. It was an ordeal, and he was so thankful that SleepPhones were there to help.

We took out to dinner one of the senior buyers at ThinkGeek who's also in love with our brand and products. He was so excited he stopped back by the booth to see our newest model and Big Sheep.

We met with some really cool strategic partners who can help us get to the next level in marketing.

Having a great time seeing our distributors, and they enjoy seeing how busy our booth is. Okay, back to work!

AcousticSheep LLC © 2023 All Rights Reserved.