The Balance of Being a Mom and Running a Business: SleepPhones Cofounder Wei-Shin Lai, MD Shares Her Experience and Advice as a "Mompreneur"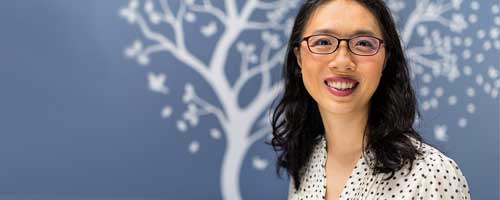 Mompreneurs are a hot topic in the media these days, as more and more women work to maintain a balance of caring for their kids and running their businesses. Our very own mompreneur, Wei-Shin Lai, MD, shares some advice for fellow mothers and business owners on how to manage all of the expectations and challenges of a typical day, and how the product she invented — SleepPhones — help her to succeed in her mompreneur role.
What are some of the challenges of running a business and being a mother of a young child, and how do you meet them?
A baby demands constant attention, and you can't expect them to be quiet during a phone call. When he was very young, I could nurse him and make phone calls at the same time. When he started reaching for the phone, I put him in my carrier and walked around outside while making phone calls. Now that he's almost one and much more vocal, I have to wait until he's asleep or my husband can take him. Receiving phone calls is another problem. I have the phone ringer off most of the day because I would hate for the ringing to wake him when he's asleep. I manage almost everything by email or text message.
What is your typical day like as a mother/entrepreneur?
When the baby wakes up, he crawls around the bedroom, plays with his toys and climbs all over mom and dad until we finally get up too. Then we work all day/night/weekends around his eating, diapering, playing and sleeping schedule. The baby definitely runs the show around here. He has a hard time sleeping on his own during the day, which actually works out okay because I can get him situated and still work on my computer while he sleep-nurses next to me. I try to cook at least one meal from scratch every day and make sure that we get a balanced diet. I also try to sneak off for an hour a few days a week to go swimming either before the baby wakes up or around lunch time. He's more clingy in the evening, so I spend most of that time feeding and playing with him. After he goes to bed at night, I can make international phone calls and catch up on the day's emails.
What do you love about being a mother and mompreneur?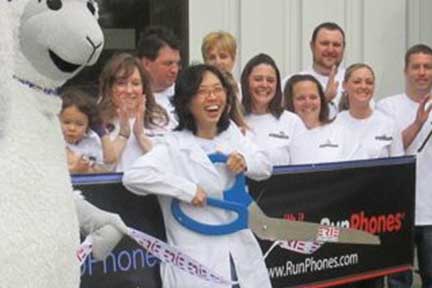 I don't need to send my child to daycare. He's been home with me so I can easily nurse him and keep him safe. He's only had one short cold since birth, and he's never had to see the doctor except for well-child visits. (Yes, I am a physician, but I wouldn't treat my own child). And since I am always with him, I can see his amazing growth every day. Babies learn so much every day, and they are always doing something new. I don't miss a moment!
How has SleepPhones helped you as a mother get enough rest?
I use SleepPhones in two main situations. When he wakes me up in the middle of the night, and I'm too worked up to get back to sleep on my own, I use the SleepPhones to listen to hypnosis. If I'm too burnt out and tired, I will have my husband watch the baby, and I can sneak off to the bedroom to take a nap, using SleepPhones to block out their playing sounds.
Any advice for women who may find themselves a mompreneur?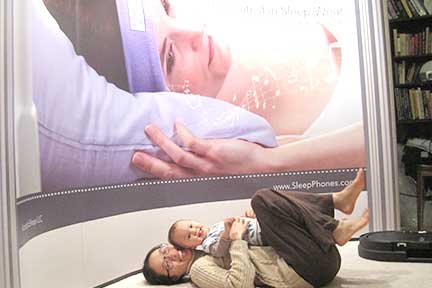 Raising a baby is just as much of a fulltime job as running a business, so don't let anyone diminish the work of being a mom. You still need to hire employees and household help sometimes. Also know that by being home most of the time with the child, you are already doing a great job being a mom and being a role model for working hard to accomplish goals.

I don't have a high regard for social conventions, which may be why I'm okay with the risk of being an entrepreneur rather than feeling secure in a 9-5 job. Along those lines, I bring my baby everywhere, and I will discretely nurse him in public. I've brought him to employee interviews, marketing brain-storming meetings, networking dinners, and even meetings with lawyers. Since my baby is initially pretty cautious and shy around strangers, he would just be quiet and stare at the other people, quietly eating his Cheerios, and listen and watch the 20-30 minute meeting. I realize that it's a little risky, and it doesn't always work out perfectly, but it still makes scheduling meetings easier because I don't need to consider a babysitter's schedule. Most of the time, people actually enjoy meeting the baby and don't seem to mind too much that I brought him along.

AcousticSheep LLC © 2023 All Rights Reserved.