AcousticSheep's "Coolness Factor" Attracts Talented Employees
Founder and CEO of AcousticSheep LLC, the parent company of SleepPhones and RunPhones, identifies the "coolness factor" as one of a company's perks that will attract and retain talented employees.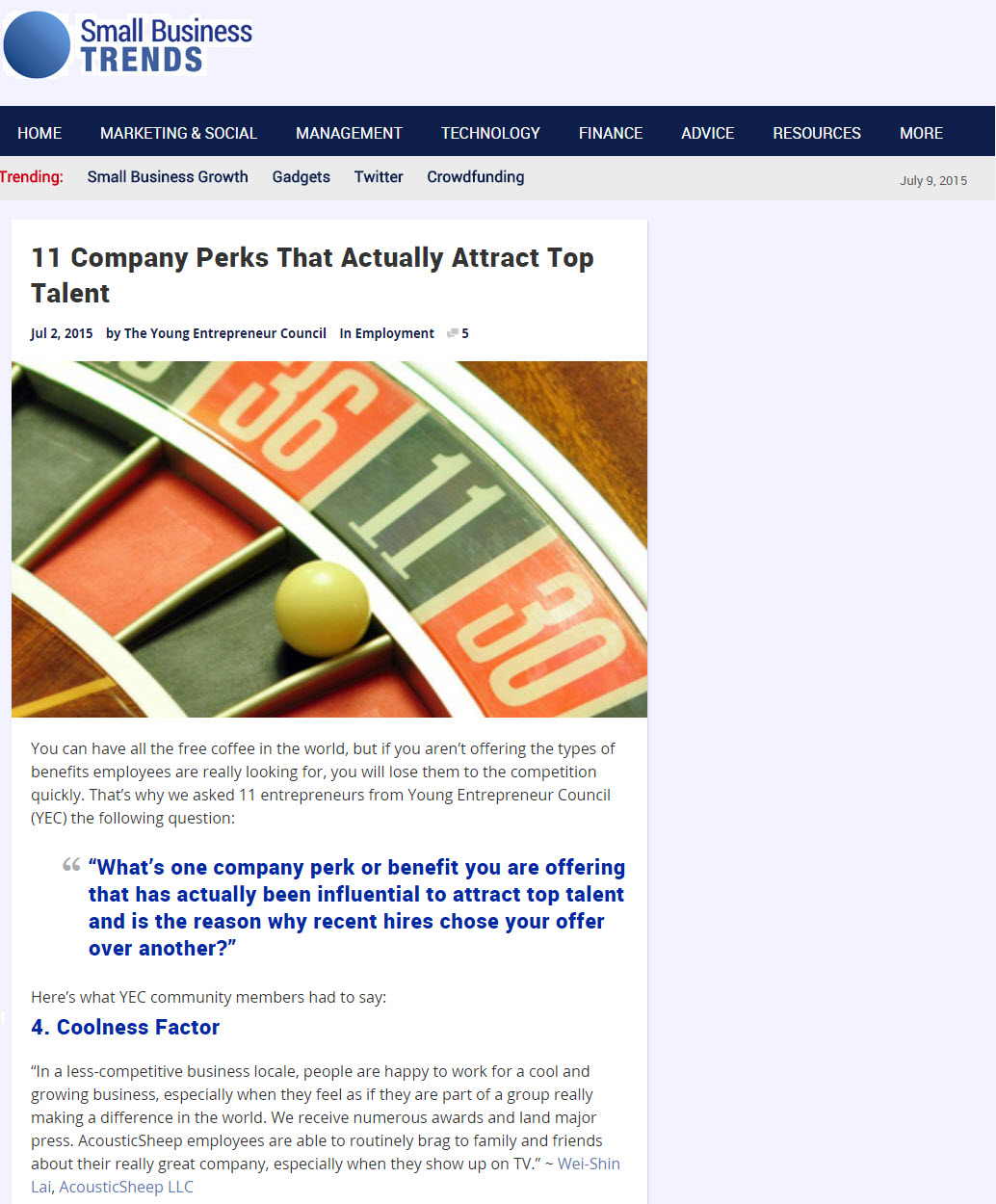 You can have all the free coffee in the world, but if you aren't offering the types of benefits employees are really looking for, you will lose them to the competition quickly. That's why we asked 11 entrepreneurs from Young Entrepreneur Council (YEC) the following question:

"What's one company perk or benefit you are offering that has actually been influential to attract top talent and is the reason why recent hires chose your offer over another?"

Here's what YEC community members had to say:

"Coolness Factor— In a less-competitive business locale, people are happy to work for a cool and growing business, especially when they feel as if they are part of a group really making a difference in the world. We receive numerous awards and land major press. AcousticSheep employees are able to routinely brag to family and friends about their really great company, especially when they show up on TV." — Wei-Shin Lai, AcousticSheep LLC.

AcousticSheep LLC © 2023 All Rights Reserved.