Here's How to Sleep at Music Festivals
As COVID-19 vaccinations roll out and state restrictions begin to lift, music festivals are finally happening again. For many people, seeing live music is at the top of their to-do lists as big events open back up. While we're looking forward to a summer of fun, many music lovers are starting to remember the challenges of falling asleep at a music festival.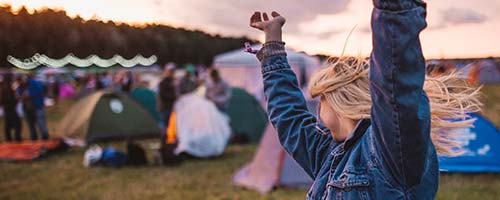 If you're concerned about getting some high-quality shuteye at the end of the night, SleepPhones® has you covered. We'll identify some common problems that arise while sleeping at a music festival and provide an array of tools and resources to help you sleep while making the most of your time!