SleepPhones are the "Best of All Gifts for Insomniacs"
Laurie Pawlik-Kienlen recently featured SleepPhones as "the best of all gifts for insomniacs," in a post on her popular blog TheAdventurousWriter.com. The blog post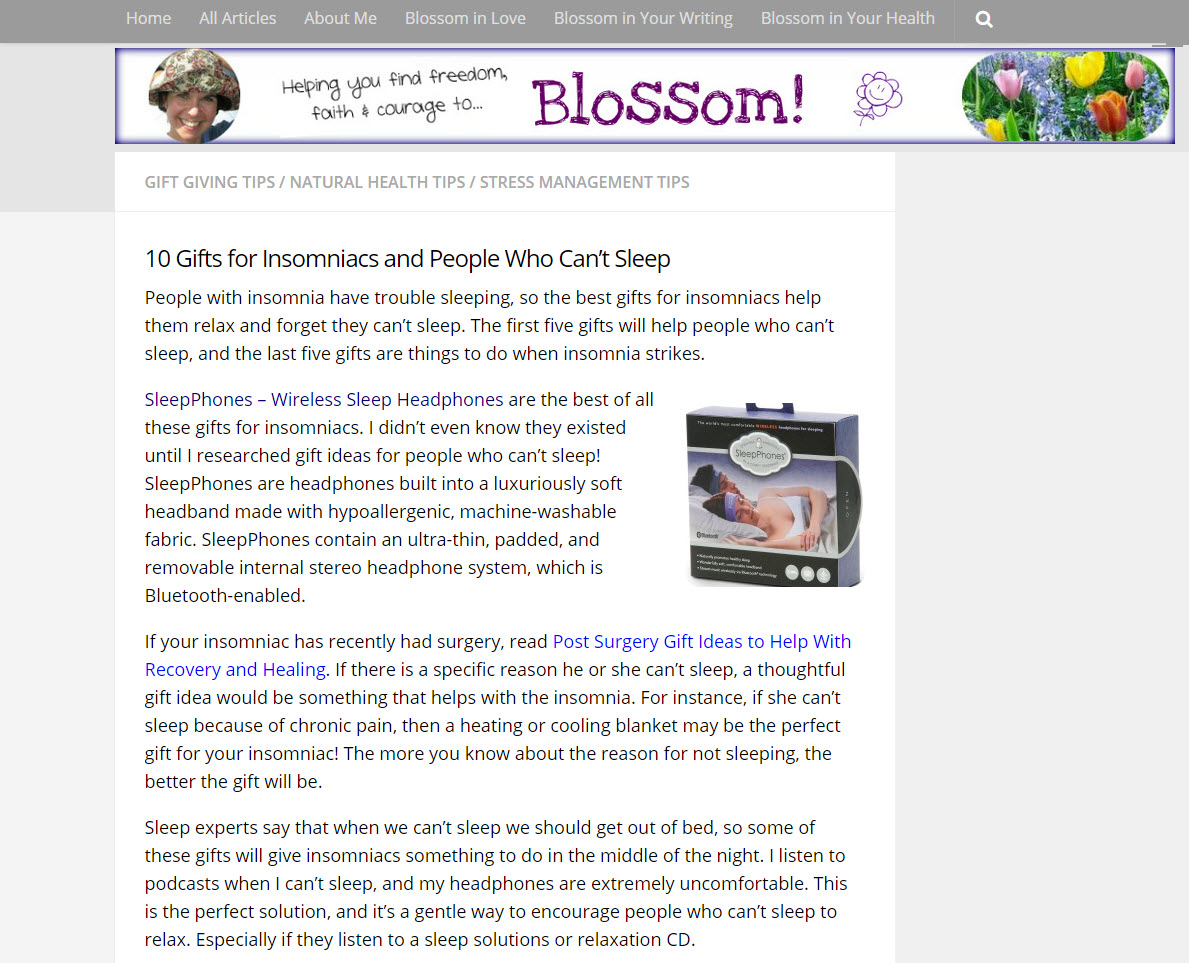 10 Gifts for Insomniacs and People Who Can't Sleep
People with insomnia have trouble sleeping, so the best gifts for insomniacs help them relax and forget they can't sleep. The first five gifts will help people who can't sleep, and the last five gifts are things to do when insomnia strikes.

SleepPhones — Wireless Sleep Headphones are the best of all these gifts for insomniacs. I didn't even know they existed until I researched gift ideas for people who can't sleep! SleepPhones are headphones built into a luxuriously soft headband made with hypoallergenic, machine-washable fabric. SleepPhones contain an ultra-thin, padded, and removable internal stereo headphone system, which is Bluetooth-enabled.

AcousticSheep LLC © 2023 All Rights Reserved.