Entrepreneurial Women's Expo
We had a great time at the Entrepreneurial Women's Expo in State College, PA on October 7, 2009! Here's a picture of our display.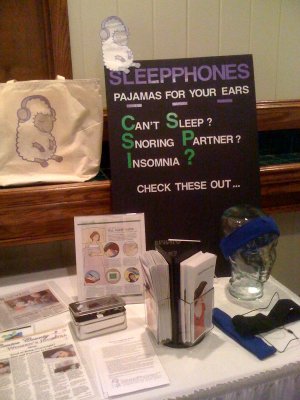 Here is a picture of the whole table, which we shared with our friends, the Knuetes clothing line and Eifrig Publishing.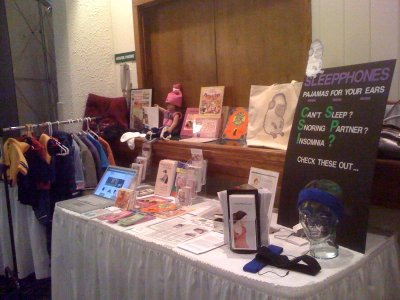 Looks like we'll be having another Expo in 2010! See EWE Website for more info!

The show motivated me to finally do some things to ramp up our marketing and gave me many tips on how to do it — easily and cheaply! Thanks EWE! For example, I'm starting this blog. I plan for this blog to be more business-oriented and less customer-oriented. For customers, we have Twitter and Facebook pages.

AcousticSheep LLC © 2023 All Rights Reserved.