Music-Assisted Lucid Dreaming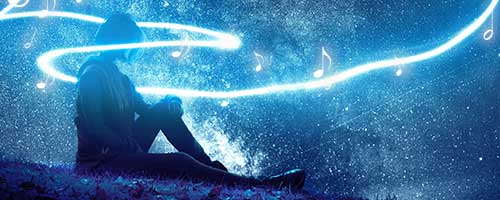 Lucid Dreamers Know They're Dreaming. SleepPhones® Can Help Get Them There!
Lucid dreaming — the idea that people can subconsciously enter into and actually participate in their own dreams – is a concept nearly as ancient as mankind itself. As a result, there are countless suggestions, tips and tricks on how to induce a lucid dream.
(Don't believe us? Check out this dream research article & infographic!)
Obviously, we're interested in the subject... because among these many solutions, you will learn that many lucid dream-seekers utilize special binaural beats and sleep-optimized audio input to promote lucid dreaming.
As you might have guessed, we know a little something about listening to music in bed. And we also offer binaural beats for free!
Headphones Invented For Listening To Music In Bed: SleepPhones®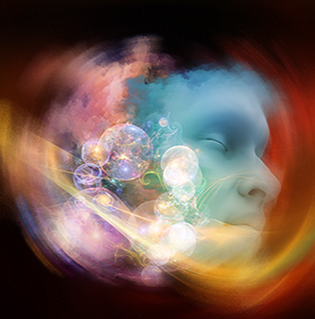 Designed by a family doctor who had trouble getting back to sleep after receiving all-hours patient phone calls, SleepPhones® tuck super-thin audio speakers inside a super-comfy snug-fitting headband.
Whether you're using our corded or wireless versions, SleepPhones® make listening to audio in bed an absolute breeze. That includes lucid dreamers seeking audio inspiration or cues to enter into a lucid dreaming state.
There's lots of information on lucid dreaming out there as a whole, however... and we recommend reviewing this simple wiki survey post on all manners of lucid dream induction! And as you will see? We've seriously explored the idea from our perspective as well.
Exploring Lucid Dreaming: Hollywood Loves The Dream State!
Our recent Lucid Dreaming For Beginners article takes a nocturnal peek into the subject of lucid dreaming, and offers links to additional resources about the subject. Check out the article or review our additional resources to help you find what you're looking for... in your dreams.

RELATED ARTICLES & LINKS
Read our recent lucid dreaming introductory article or check out some of the links below for more on lucid dreams.
Lucid Dreaming Wiki Step-By-Step
International Association For The Study Of Dreams
Check Out Additional Pages From SleepPhones
SleepPhones®, RunPhones® and our entire family of products mean something different for all kinds of people, and are used in all kinds of ways. Visit our individual community pages below to learn more!