5 Tips for Sleeping Better in an RV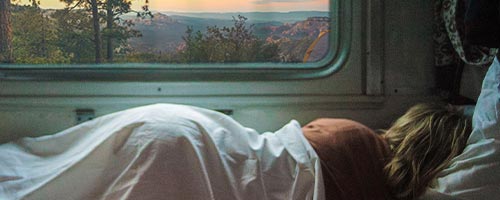 The recreational vehicle (RV) industry is growing, owing to the fact that their use is not simply limited to summertime activities. For some, traveling in an RV has become a lifestyle choice. However, whether you're sightseeing, going on a camping trip, or purchasing an RV as an alternative to buying or renting a home, many recreational vehicle owners have admitted to having difficulties sleeping in their RV.
When it comes to sleeping while on the road, AcousticSheep™, creators of SleepPhones® headphones, has all the insight you need to get the rest that your body requires. Here are five essential tips to improve the quality of rest you receive while traveling in an RV:
1. Choose a Quiet Campsite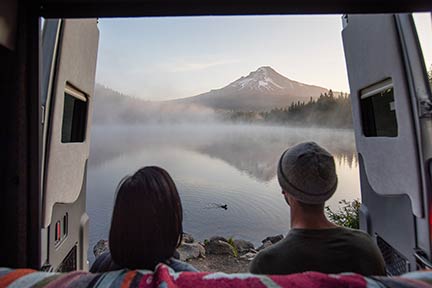 One of the critical components to getting a decent night's sleep is choosing the perfect place to rest. Drivin' & Vibin', a resource for RV camping in America, conducted a survey in which "the majority of RV owners (51%) said that National/State Parks are the best places to get a good night sleep." Both National and State Parks have designated grounds for camping, and because they are well-kept and tidied by federal and state governments, they make great places to stop and rest.
In the same survey, 29% selected boondock locations as an optional spot to rest, while 20% chose RV Parks. Boondocking often refers to the act of camping in an isolated area without utility hookups. To find designated places to park your RV, use RV Camping's resource for recreational vehicle camping locations and information.
2. Upgrade Your Mattress or RV Sleeper Sofa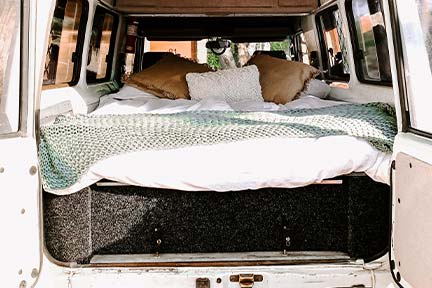 When it comes to sleeping in an RV or outdoors, bring a sleeping bag, air mattress, or make sure you have a bed in your RV that best suits your needs. More than half of RV owners claim to have replaced their RV mattresses or bought an additional mattress topper due to the poor quality of the original mattress. Sleep Advisor suggests changing your mattress or adding a mattress topper if you notice:
Body pain
Joint soreness
Mattress deformation
Hygiene issues
Allergies
Lack of sleep
Any standard home mattress should fit inside your RV as long as you pay mind to your RV's size and set up demands.
3. Monitor the Temperature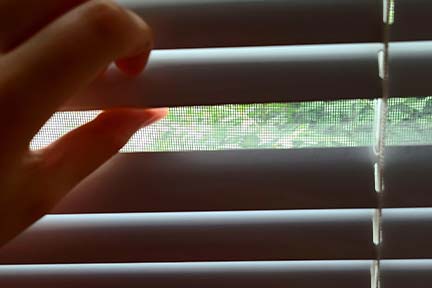 Whether you want to stay warm or keep cool in your RV during the day, there is an ideal temperature for sleeping conditions. For the average adult, Sleep Advisor recommends keeping the thermostat between 60-72 °F (15-22 °C). However, these numbers are merely suggestions, as temperatures may increase or decrease outside of the range due to your individual preferences.
If you are someone who likes to avoid the heat during the day, utilize shade to prevent direct sunlight from shining onto your RV. You can also make use of your RV's windows and doors to increase ventilation. For your safety, however, keep your RV's door closed and locked while you are asleep. If the air gets cooler at night, shut your windows and pack on the extra layers and blankets! You may also want to invest in an electric heater if your RV contains electric hookups.
4. Purchase Blackout Curtains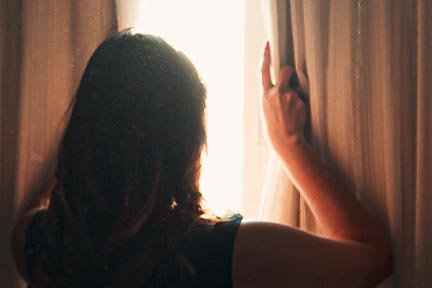 Whether you're worried about your privacy or want to stave off light, consider purchasing blackout curtains for your RV. Bright light, coming from the sun or a lightbulb, can hinder your ability to fall asleep and stay asleep. Additionally, sunlight peering in from the windows can increase the temperature within your RV and wake you in the morning earlier than you intended.
There are also many privacy film options available to suit your aesthetic needs, especially if you are living in your RV and decorating it as if it were a stationary home. For more window makeover ideas, visit RV Inspiration.
5. Invest in Headphones Specifically Designed for Sleep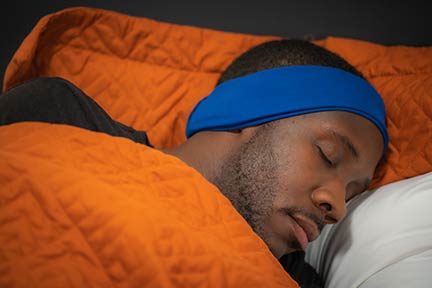 At times, sleeping in an RV can be too noisy or even too quiet. If you find yourself parked amongst nature, the sounds of wildlife and varying weather conditions can be distracting or a cause for concern, interrupting the quality of your sleep. What's more, the company of friends and family can do the same if they adhere to different sleeping routines. Consider investing in a pair of AcousticSheep's SleepPhones® headphones or even earplugs to combat these sleep disturbances.
Our SleepPhones® headphones offer wireless connectivity and up to 12 hours of battery life. They are eco-friendly, lead-free, and function as both a headband and eye mask for eliminating light. A recent purchaser left a review stating that they "connected up right away; used my new headphones to listen to a hypnosis app and got a good night's sleep; then I was able to recharge during the day before using them again to listen to an audible book while walking outdoors."
Your Key to Sleeping Better in an RV
Whether you're interested in feeling more rested after a quick nap, or you're looking to achieve a better night's sleep while on the road, SleepPhones® headphones can help. Browse our catalog to find out which product will work best for you, and don't forget to try out our free sleep music exclusive from AcousticSheep!